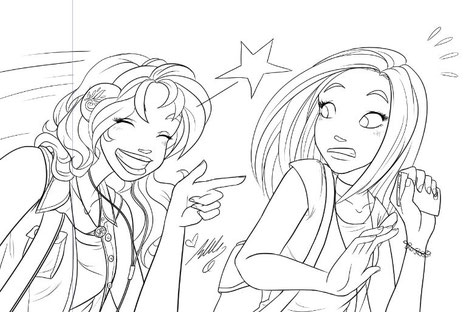 Hello dear followers and readers and witch friends!

Here's another preview of what I'm currently working on. The observant viewer might recognise it as the casting sketch I posted some months ago. I know it's a slow process and even slower than last time if I'm not mistaken. The reason isn't the comic page itself or the fact that casted people are involved (that part actually makes it easier and fun) but that I am very stressed at work at the moment. My product owner is sick, insecure and only present until lunchtime which means more tasks fall onto me. For some reason (maybe the same ones?) my team too is edgy and difficult in meetings. It's not perfect and I'm working on finding a solution but it might take a little until I get everything back to normal. Also, just as a reminder: I'm working full-time and as such only have time to draw on the weekend. So that also kind of leads to the delay.

Still I'm having a lot of fun working on the comic page and will continue posting progress pictures and giving updates here, on DA and instagram as usual. Should you have any questions, don't hesitate to ask.
I also managed to sketch at least a little during our company summer festival and inbetween meetings and such. I'll get those uploaded soon, too.